Mix in one part pornstar, and two parts DJ. What do you get? The incredible Helly Mae Hellfire. Like many stars, Helly Mae started in the industry as a stripper. Eventually, she started doing girl on girl scenes, and loved every minute of it. Everything changed when she noticed a hot male performer walk on set. Right then she decided that boy/girl was for her. Helly's justification was simple, she wanted to fuck a hot dude and get paid for it. In between scenes, Helly can be found DJing at a wide variety of events. Most notably she was a feature DJ for part of the, "Are You Hardcore" tour. Helly Mae Hellfire has one piece of advice "Just go for it, and don't let anybody stand in your way"
Últimas actualizaciones que ofrecen Helly Hellfire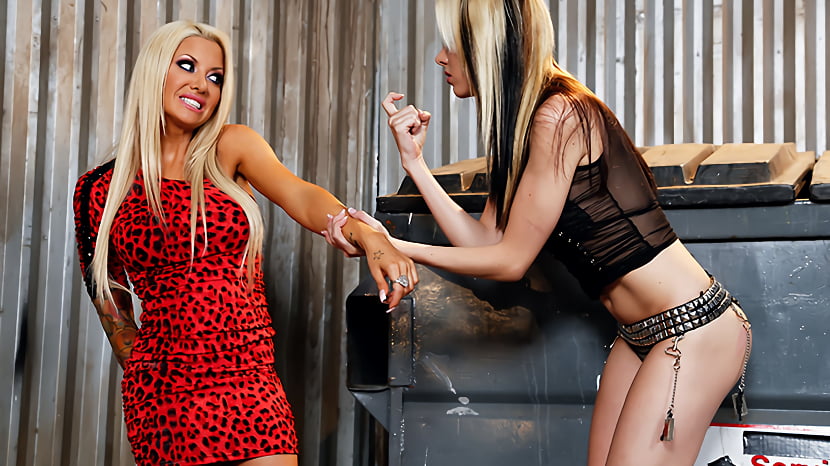 A solas en las calles malvadas en medio de la noche, Helly Mae Hellfire se encontró con otro andador que la dejó trabajar en su callejón, siempre que ella ahorrase un corte. Después de ponerse un vestido cortado que mostraba su pechugón trasero y casi cada centímetro de esas tetas grandes, Helly se puso a trabajar haciendo tambalear a los clientes en su telaraña. Ella chupó a su primer cliente con las habilidades de mamada deepthroating y descuidado de un veterano experimentado. Luego se subió a la polla de Keiran y lo empujó con fuerza en un sofá hasta que consiguió una carga de grasa en toda su cara.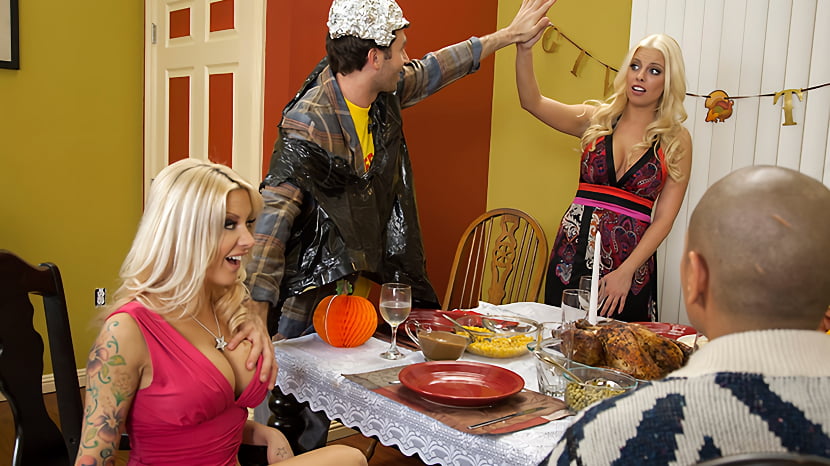 Chanel, Britney y Helly querían hacer una buena acción para celebrar Acción de Gracias, por lo que invitaron a un vagabundo llamado James Deen a cenar con ellos. ¡Lo que ellos no sabían era que él era un gran pervertido! Antes de que sus maridos enojados tuvieran la oportunidad de echarlo, James le contó su versión del Día de Acción de Gracias original: ¡la versión en la que Helly, Amber y Chanel eran peregrinos de pechos grandes a los que les encantaba follar! Esas bellezas cachondas chuparon su polla, se comieron los coños húmedos, y se turnaron para follar su gran polla. ¡Ahora es una fiesta que vale la pena celebrar!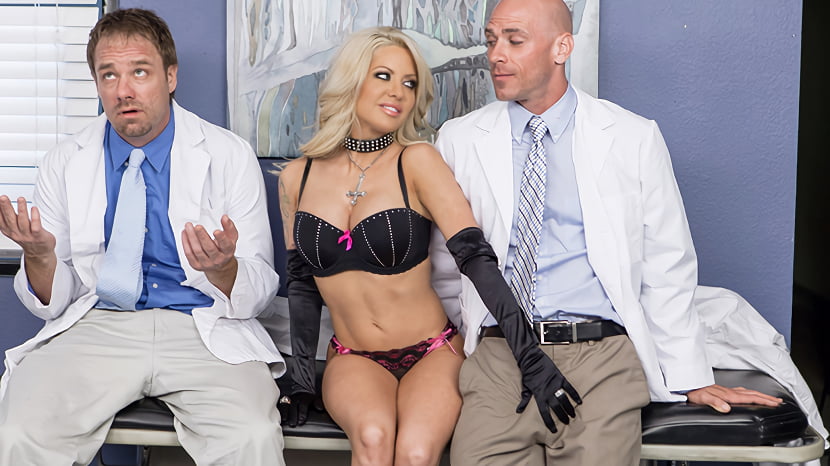 Helly tiene una afección médica grave: su coño no tiene suficiente de ser rellenado con una polla dura, y la única forma en que obtendrá ayuda es de un doctor sucio. Ella se cuela en el hospital tarde una noche y termina encontrando al Dr. Johnny. Helly seduce al doctor con sus grandes tetas, hasta que él la inclina sobre la mesa de examen y golpea su hambriento coño.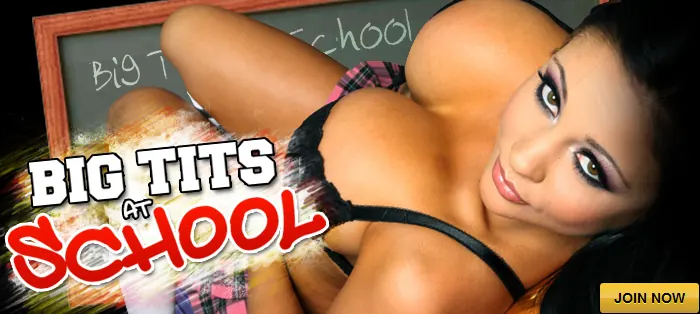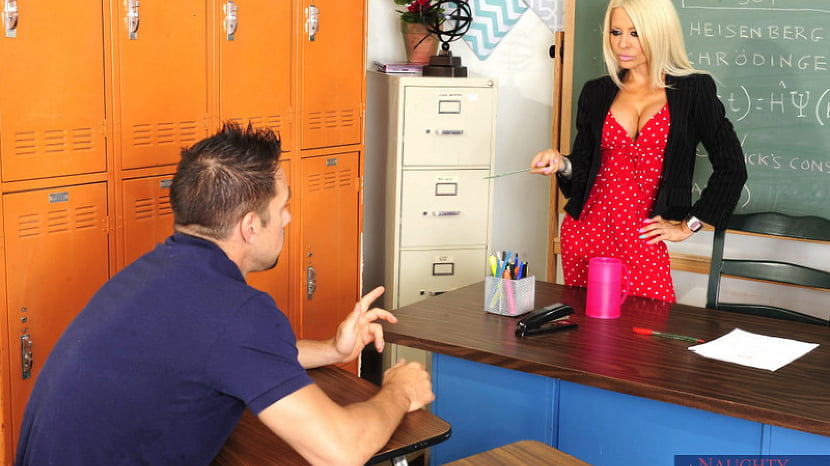 Johnny's bored as shit with quantum physics, and his teacher, Professor Helly Hellfire, knows it after observing him in class. So she has a private meeting with him one day in her classroom to discuss it, and she tells him that she wants him to succeed. And since numbers and equations on the chalkboard aren't helping that effort, she proposes a more hands-on approach ... one that gets his hands all over her big tits, and his buckyballs in her mouth. In-out, in-out, goes the big dick in her wet pussy. Quantum physics can be fun.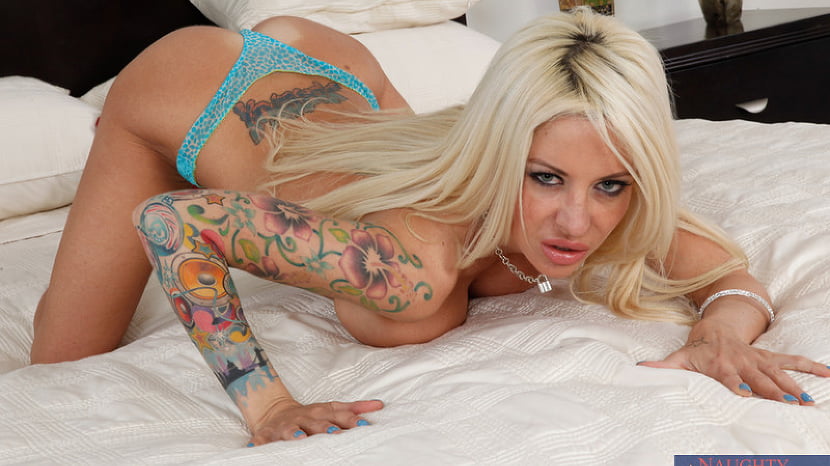 Helly Hellfire can't handle the fact that she doesn't live in her old house anymore, so she's been casing the place with the current owners, James Deen and his wife. When James steps outside to get his newspaper, he finds Helly there again, and orders her off his property. She pleads with him to see the house one more time, and then she'll be out of his hair. But "seeing the house" equates to fucking the married man on the bed where he and his wife sleep!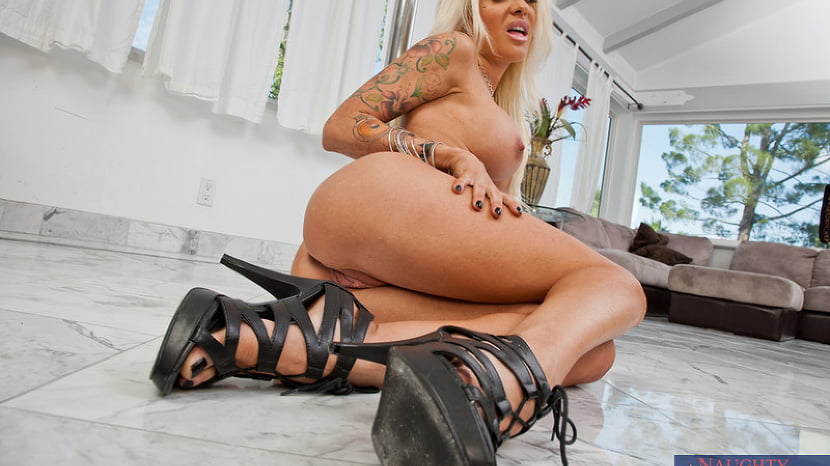 Helly Mae Hellfire apologizes when her neighbor Rocco tells her that her music is too loud throughout the week, but she can't help but hit on him. And Rocco can't help but notice and wonder about the stripper pole and sex swing in the middle of her living room. When Helly describes what kinds of parties she hosts, Rocco decides to push her on the swing with his cock!